Proud new owner in October of 2012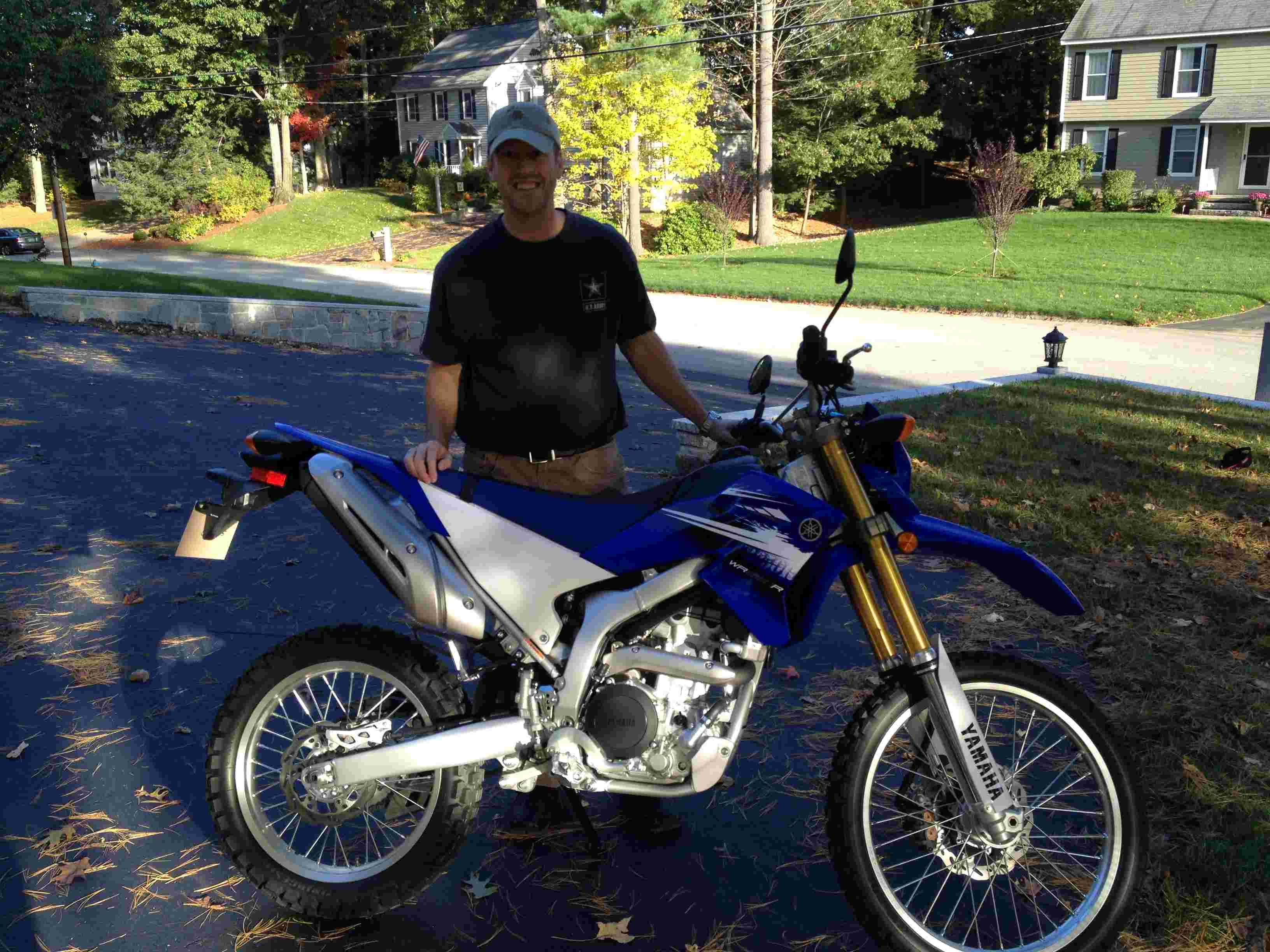 Studying for my license.  It had been 7 years and in a different state.
Started out on some dirt roads where she really looks at home.
Got a Wolfman tank bag.  Garmin GPS 60CSX.  iPhone RAM mount
Very 1st time trail riding.  Ever.  I had only ridden street.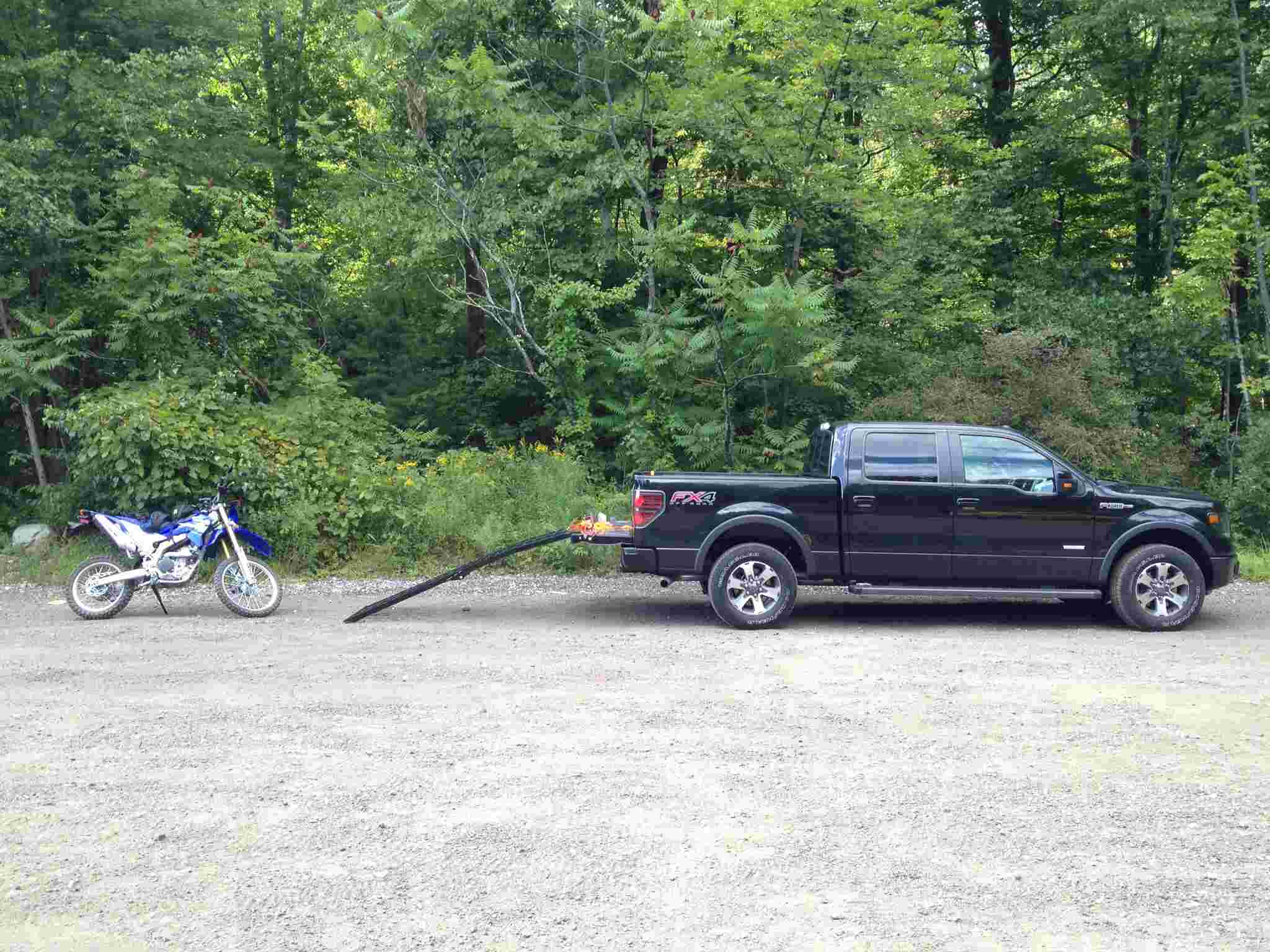 And just when I am getting into it...  its time to break out the skis!
...That's ok.  She needs some protection...
... and some gas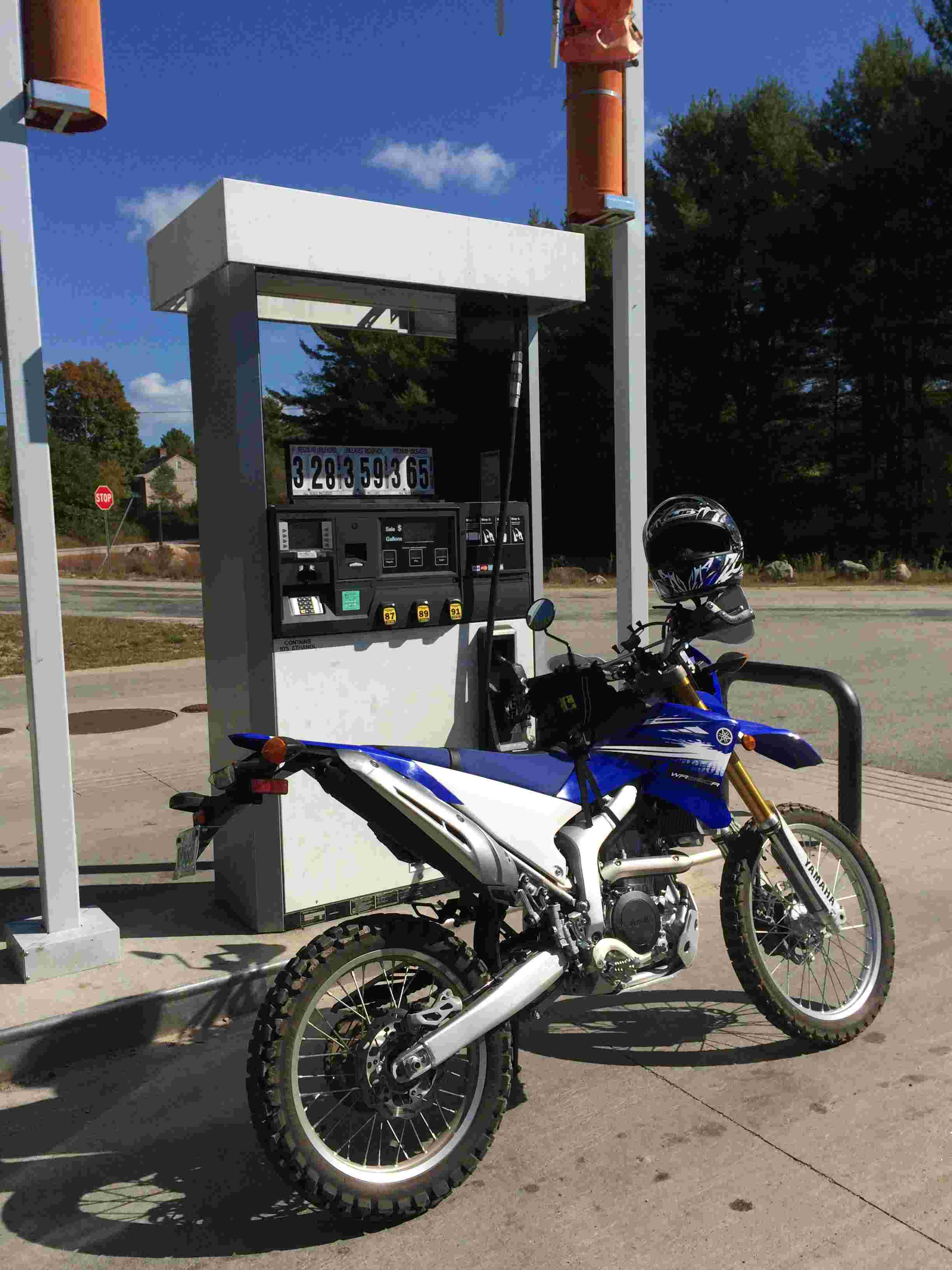 When I got the cap on my truck I got the Ultimate MX Hauler.  Love it.
With the Cycra hand guards (triple clamp mount)
and the Flatland Skid Plate and Radiator Guard I was ready to try other trails
This is where I decided I that I would change out the rubber
After watching a bunch of YouTube videos, scouring this forum, and ordering parts I was ready to change the tires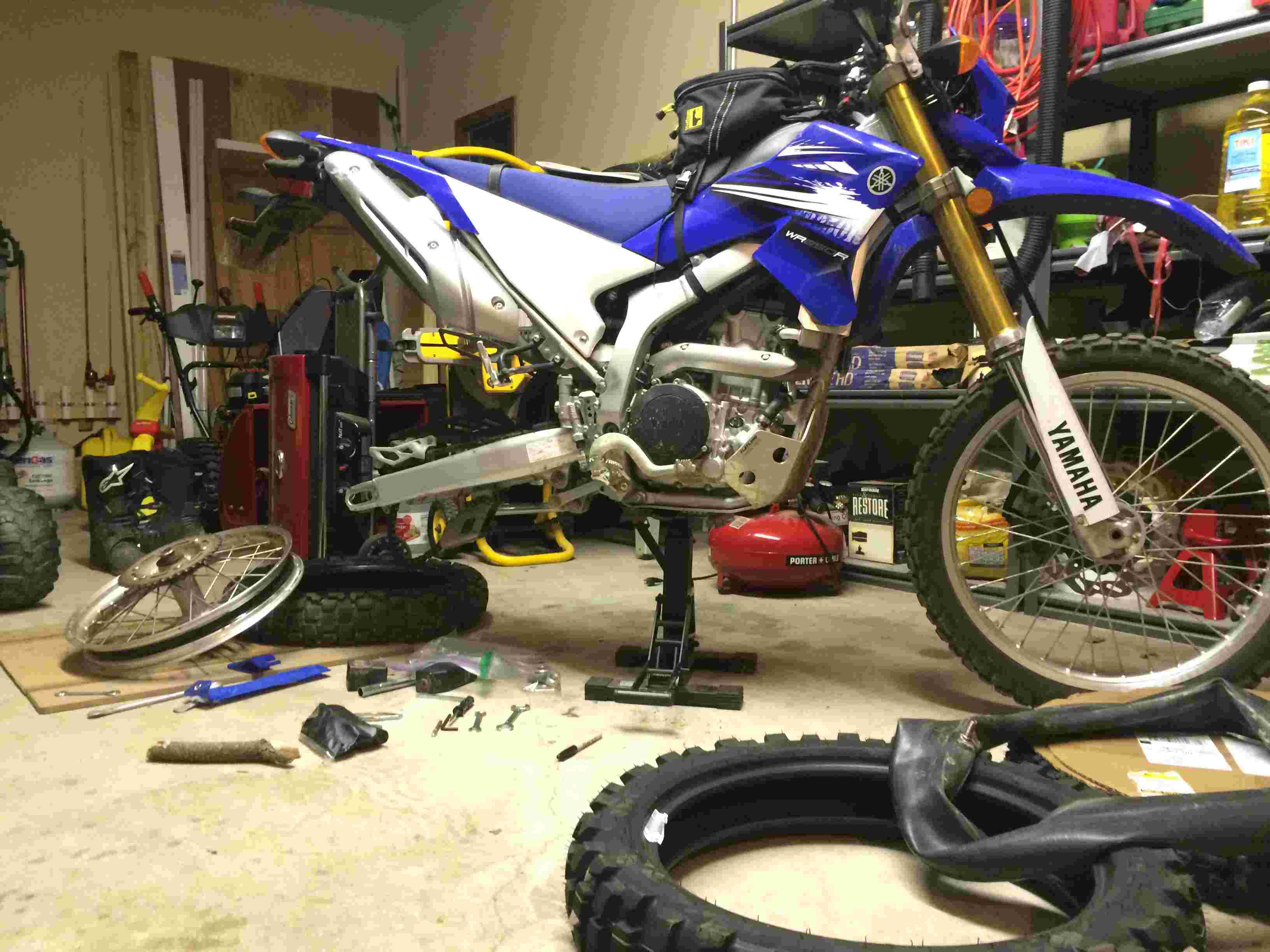 Wow!  What a difference tires make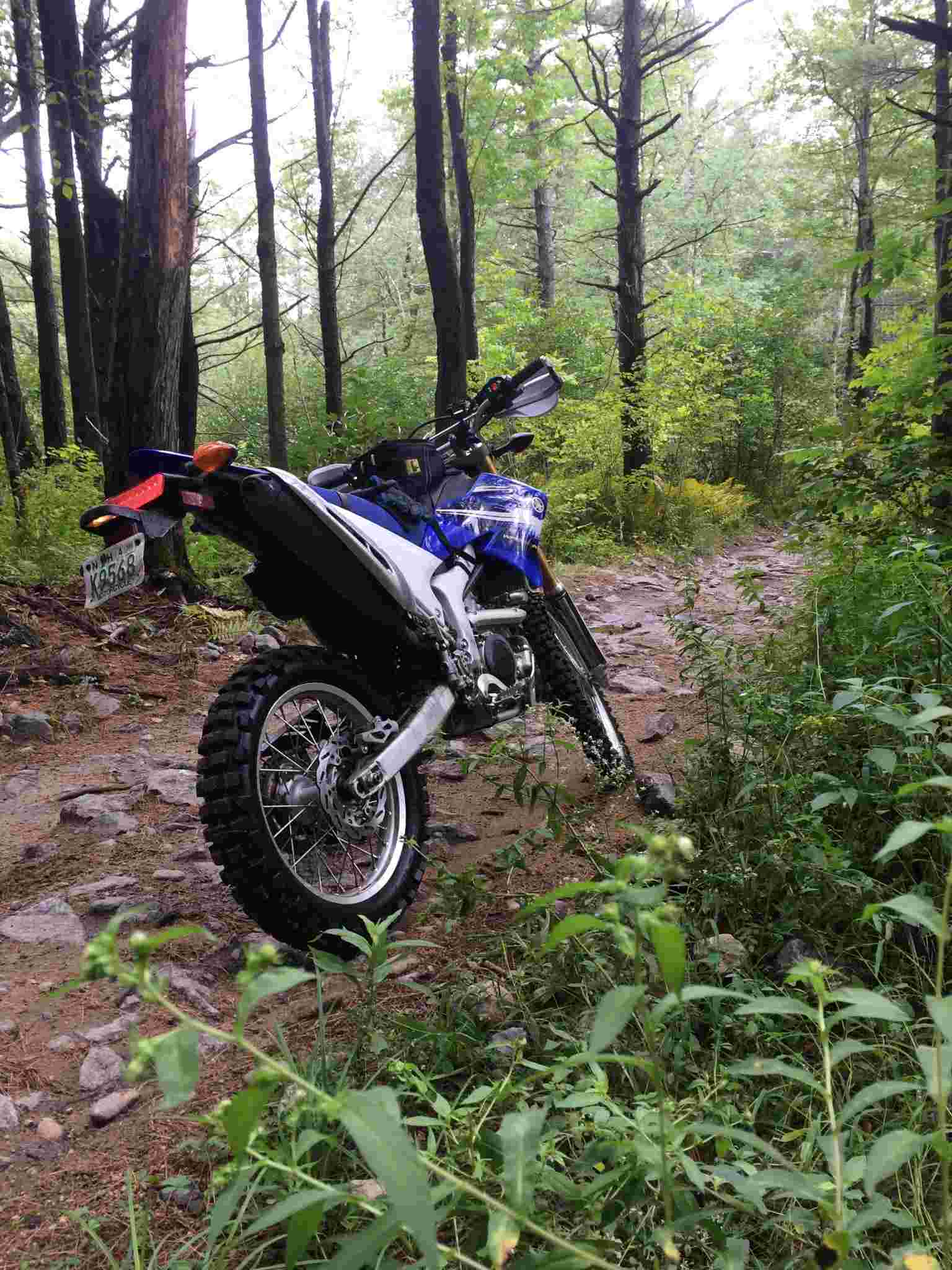 Can't wait to go again