Hi, everybody.
I've been dating my '08 WRR for almost 2 years now and I love her. She's been great. But this year (with this forums help) I decided to give her a makeover.
I took her apart the first weekend of the new year and installed the Atena 290 big bore kit. I used the Atena controller to test the install and everything worked great with that controller, but I could tell some more tuning was possible at the upper rpms.
I had all of the internals polished and improved the airflow where I could.
I added a Bazazz efi auto efi controller. (I welded in an O2 sensor for the controller to use.) So far: I am tempted to put the controller that came with the Atena kit back on. I'm making significantly more power above 3,000rpm with the Bazazz, but below 3,000 it does not always run smoothly and it has a tenancy to die from a dead start when cold or after coming to a complete stop after downshifting. Any advice would be appreciated. The Bazazz controller considers everything below 3,000rpm an idle and it does not alter the stock controller below that. I have thought about maybe trying to find a way to wire the Bazazz controller and the Atena box in tandem, but I'm not knowledgeable enough to even know if that is possible.
Other goodies put on since the first of the year:
Safari tanks 3.7 gal tank
Safari Tanks fairing. (love this thing so far.) It got me a few more mph on the freeway, and the bike just seems to get to top speed so much quicker with the fairing. Also, it cuts down on the feeling of being cold when I tuck down behind it.
And I replaced all of the badly worn plastics that have been dipped in blue and white many times and had decals put on and torn off over the years. I am finally starting over from scratch.
Next up to unbox and install:
rear rack and rotopax tank
side racks
heated handgrips
and off-road lighting. (the light no longer turns with the front wheel now that it's mounted to the fairing, and I am going to miss that feature when it gets dark in the woods or the mountains.)
I just wanted to thank everybody for posting great photos of your mods/repairs, and answering all of the questions I had during the process of putting mine back together. Glad other people asked them first and I didn't need to sit around with my thumb up my butt waiting for help or spontaneous enlightenment. Instead I just did nifty little google searches and inevitably ended up on this forum reading about how you guys worked through my same problems.
Things would have been much more difficult for me without this forum.
I'll post some pictures, but I mostly just wanted to thank the internet. And you peeps.
Before her makeover
Playing in the mud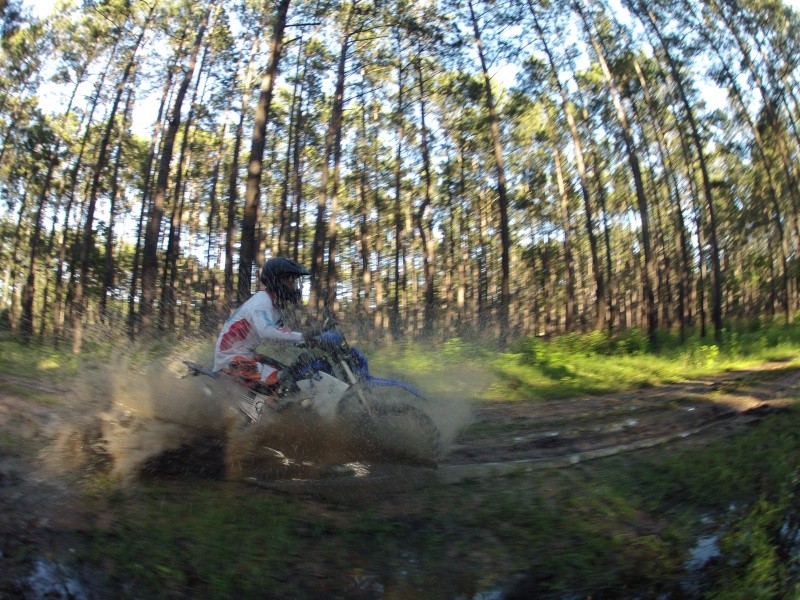 Naked bones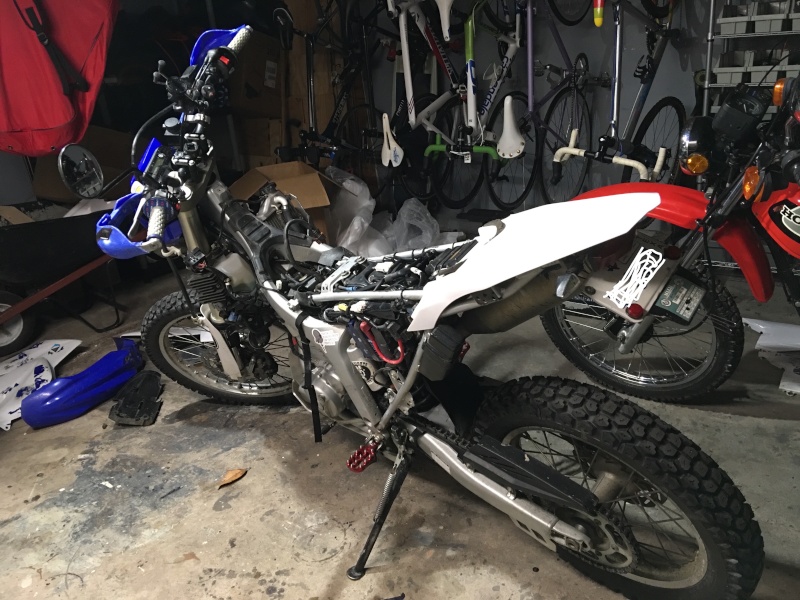 After the white ranger makeover: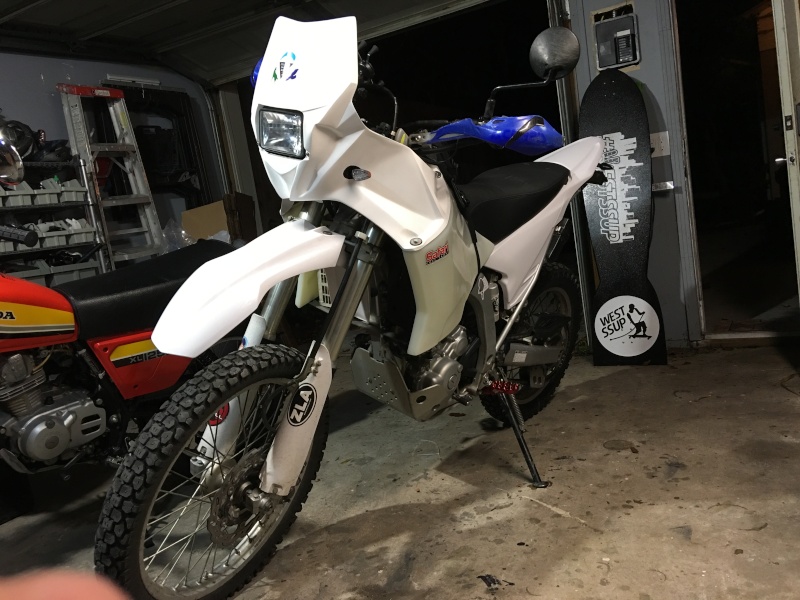 This is before I switched out the old beat up blue handguards for the new white Cycra hand-guards that I put on last night.
I'll post more pictures once she is dirty again. Her name when she was blue was : Diva Plavalaguna, but now that she is super white, I think she might need a name change. Any help with names is appreciated too. :)