Up for sale is a Yoshimura exhaust I took off my 2008 WR250X. It came on the bike and I never cared for how loud it was. I repacked the Fiberglas with a Yoshi kit and ran it for about 50 miles before putting on an FMF instead.
It isn't the prettiest exhaust in the world but it's solid. There are a couple dents and light scrapes on the outside where it's original owner must have laid it over on a rock or branch or something. I considered pounding them out when I repacked it, but I was in a hurry and didn't. Honestly you could cover it with a sticker and nobody would be the wiser. The stickers look like hell anyway. I have a new small Yoshi sticker that came with the kit, so that'll get you started.
I'd prefer to meet locally but I can ship. How's $100 face-to-face or $125 shipped sound? PM me here if you're interested; I'm not on this site too often so I might miss replies.
Outside view: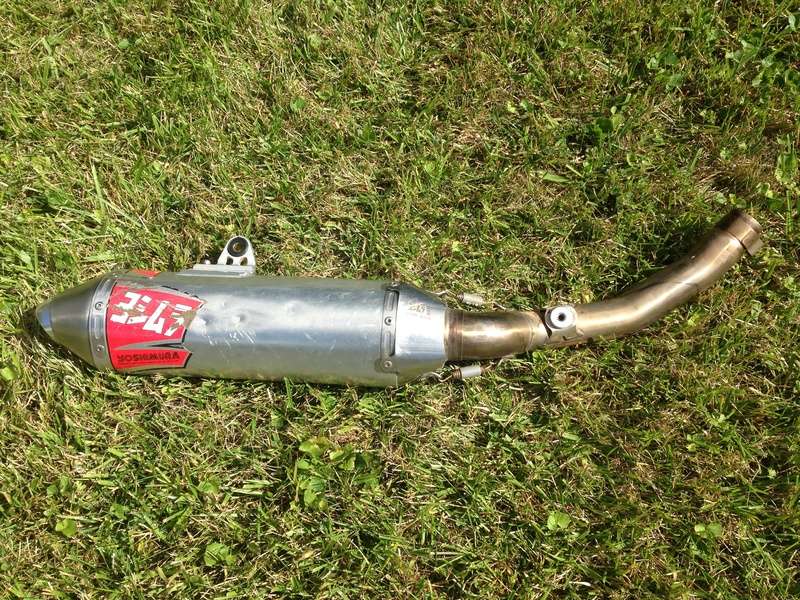 Inside view: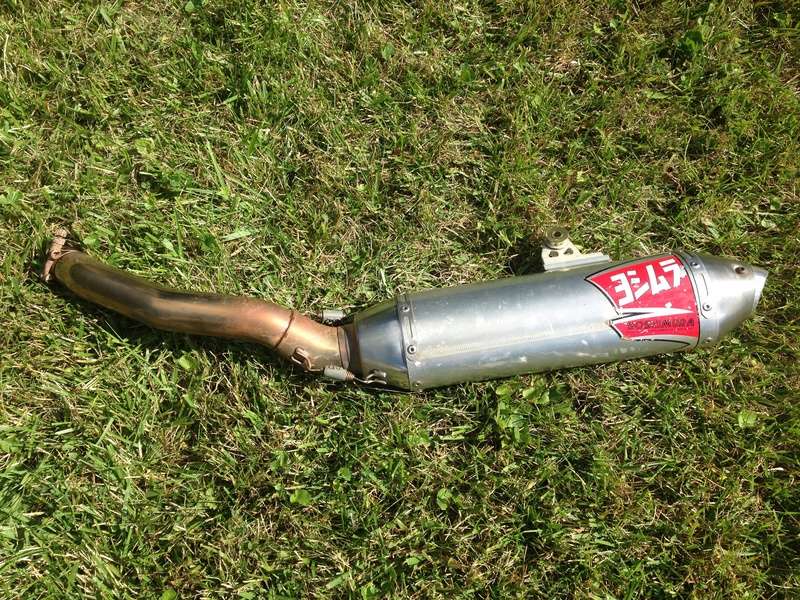 Closeup of dents on outside: