Brand new...
Home
Lookin at her from a fire tower...
Ground view same spot...
First parts I ordered...
Wheelies...
Upgraded lighting, added some protection...
And...sigh... the over-wheelie damages....
Introducing the reversible handlebar...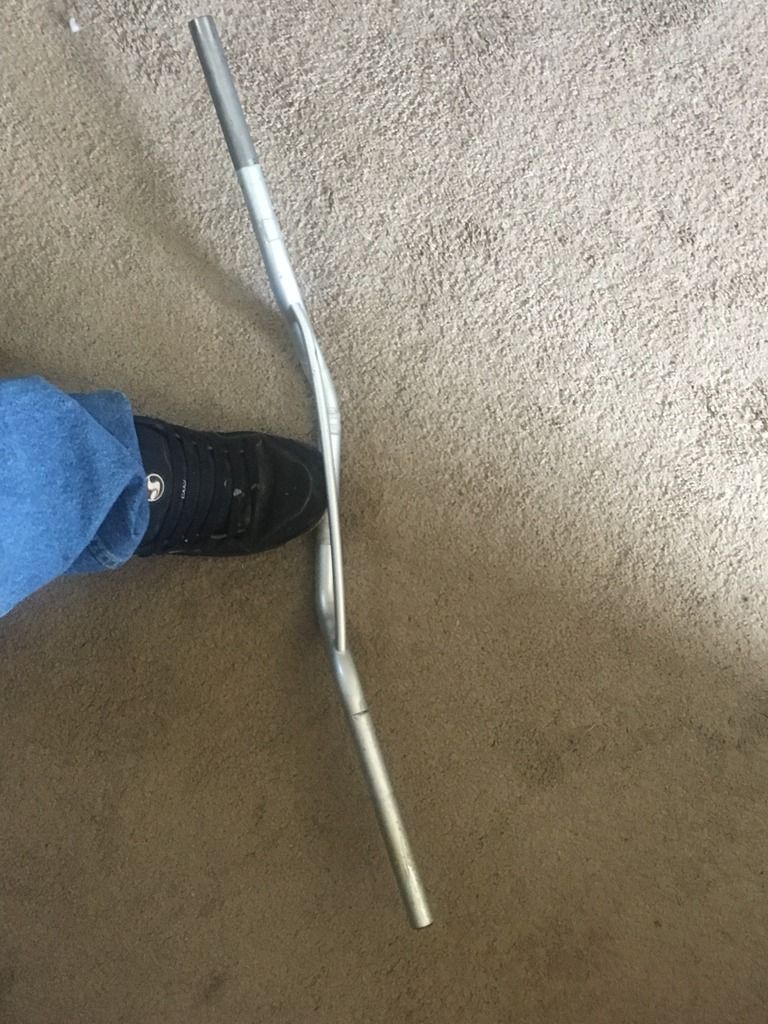 Had to upgrade when I fixed the bars... Slight upgrade comparatively...
And a mud pic...
At some point I was bored... Made a rear tire changing stand from a wheelchair hand roller thingy and some other scrap... Perfect size if your looking for one, ransack gradmas wheel chair... and a wheel trueing stand. Got rained out and snapped a pic before continuing... At some point I gotta find something n make a front tire adapter, I only have the rear changing stand at the moment....
Side note. I bought a $300 dollar icon helmet, had to buy my own damn icon sticker... Every $50-100 pair of shoes I buy comes with a sticker... Wtf icon? I know I'm simple minded...
And to try a vid here's the slow mo wheelie I grabbed the pic from....
Got the vid to post in the preview. It was different than in the posting pics and vids thread... Had to go down where you'd share to fb and such and click the embed tab, than copy that link and bamnnnn.... I hope this all works! Might have a reason to photo document my journey with the wrr a little more...