These are sold folks! Thanks to anyone who checked them out!
Hi Everyone,
I've got a set of dirt wheels (21" front, 18" Rear) from Warp 9 that will fit a WR250X or a WR250R that has had its front brake swapped over to be used with the larger diameter rotor that is standard on the WR250X. I picked up a '08 WR250X last season with the intent of riding on the street as well as in the dirt. The bike turned out to be in nearly perfect shape, and after I had ordered these wheels I decided I didn't have the heart to abuse it off road. I ended up getting a WR250F as well which has been thoroughly abused and enjoyed. I haven't used these wheels even once, and haven't even gotten to mounting tires to them.
They are brand new. Black rims, silver spokes, and silver hubs. The rear has a Warp 9 49T aluminum sprocket (also black) mounted. These wheels are just sitting here, and I would like to see them be used and enjoyed.
I'd like to get $650 including shipping (continental US only, sorry) for them. I'm located in Rochester, NY if you are nearby and would rather pick them up.
Pics: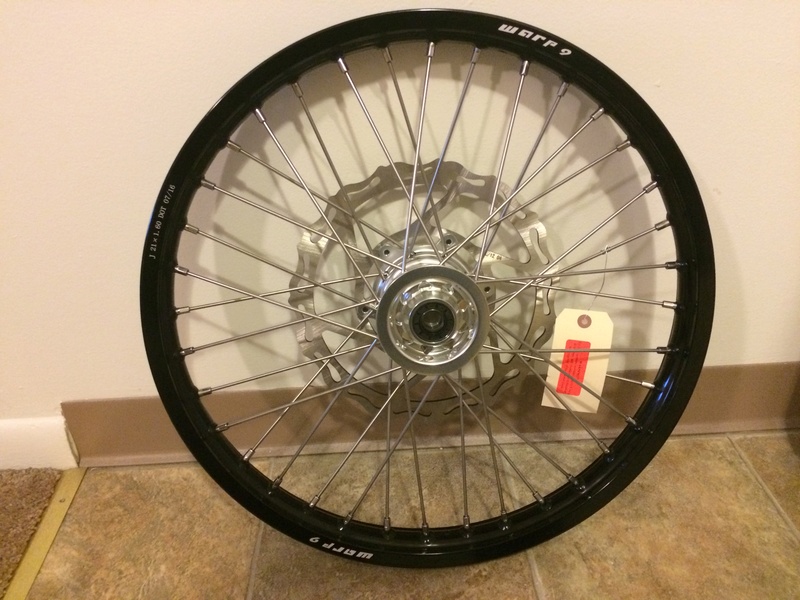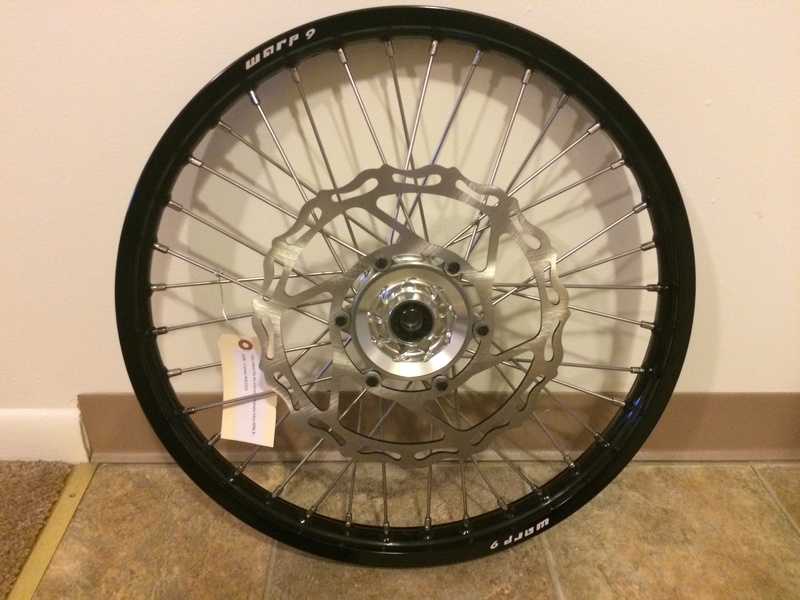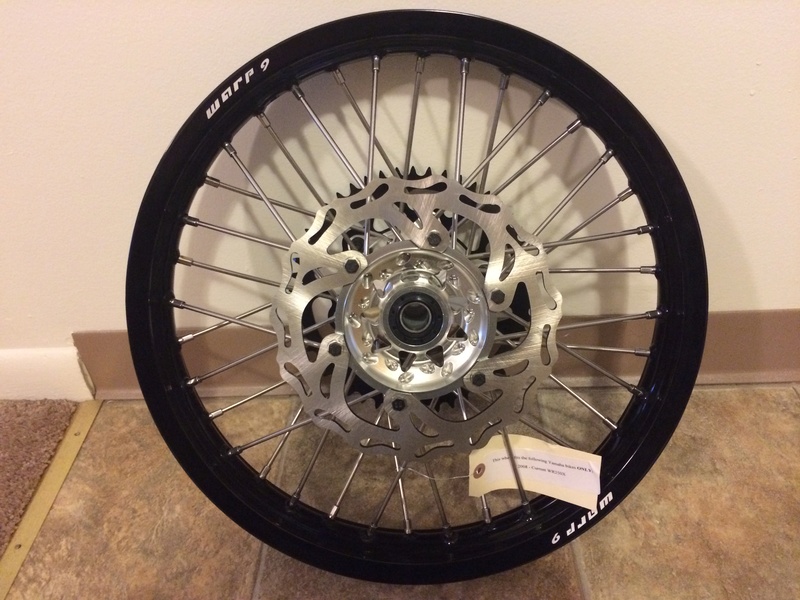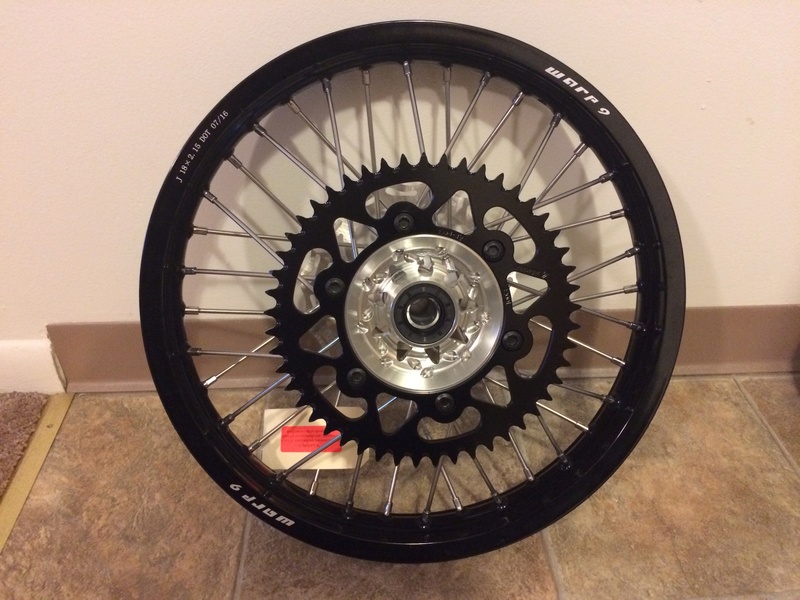 Thanks,
Tim