...it's been a while since I last posted something in this forum. And it's been a while since I last went riding out the WR..until yesterday. Last year I spent most of the year to move back home to Germany and to rebuild a good part of my parents house. Now, as snow is melting here in the mountains, I had the battery charged up on the WR and went on a scouting run over the Czech border. Result was disappointing so far: yet way to much snow in the forest, had to stay on the road. And did not take a camera with me. Still I want to post something:2 years ago I promised to one user via private message that I would upload more of the previous stuff - which I have not done to this day. I usually keep promises. Sometimes it just takes a little longer. So what you are going to see is a 2015 trip in Hungary. It was a weird, kind of screwed up trip, I do not remember all the details. I wanted to go using smartphone as gps, on tracks created in google earth - smartphone did not get charged enough, smartphone overheated completely sometimes - actually I do NOT WANT to remember that f-up. It has a lot to do with a piece called Aquabox (what a garbage), but not only. Howsoever, the trip still had its interesting moments (once I went by paper map). Mostly nocommentary on specific locations here as I do not remember. Lets go:
Through the vine hills of Eastern Austria, the lake on the Horizon of the second pic is called Neusiedler See, stretches over the border of Austria with Hungary. It is so shallow, you can walk far out to places where you have to be concerned of getting knocked over by boats.
Now Hungary:
An then that happened: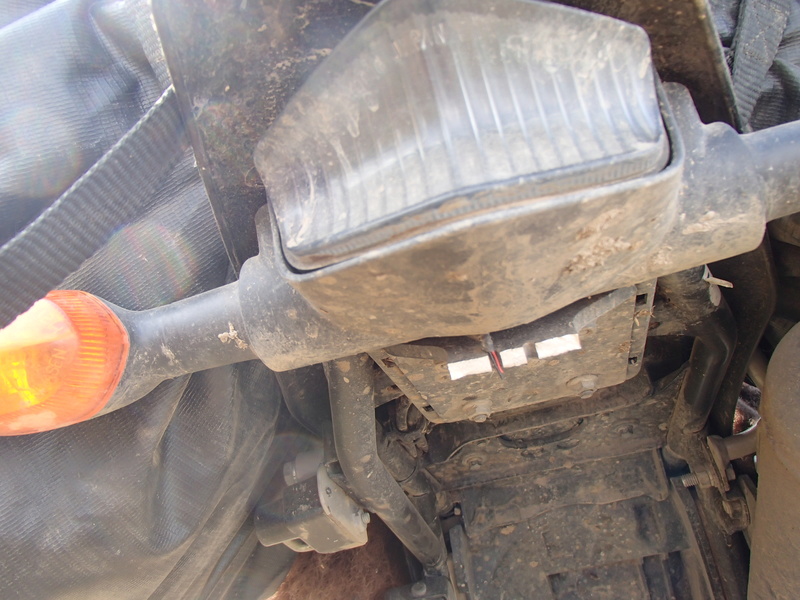 Numberplate broke off. Nice Evotec tail tidy R.I.P. Tried to get a new one later, not produced any more..back to stock piece now. As I told you, that tour had its
moments...
GPS at work:
..great innovation, isnt it?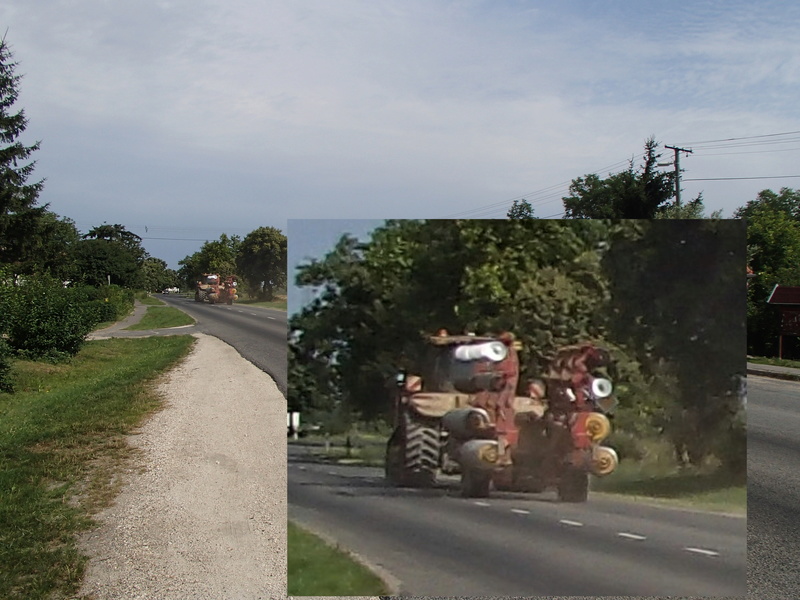 that "tiny" vehicle, (i could not get the cam out so fast) moves on tracks on a public road - without a number plate either. That gave me peace of mind. My place to ride here. So far no police spotted.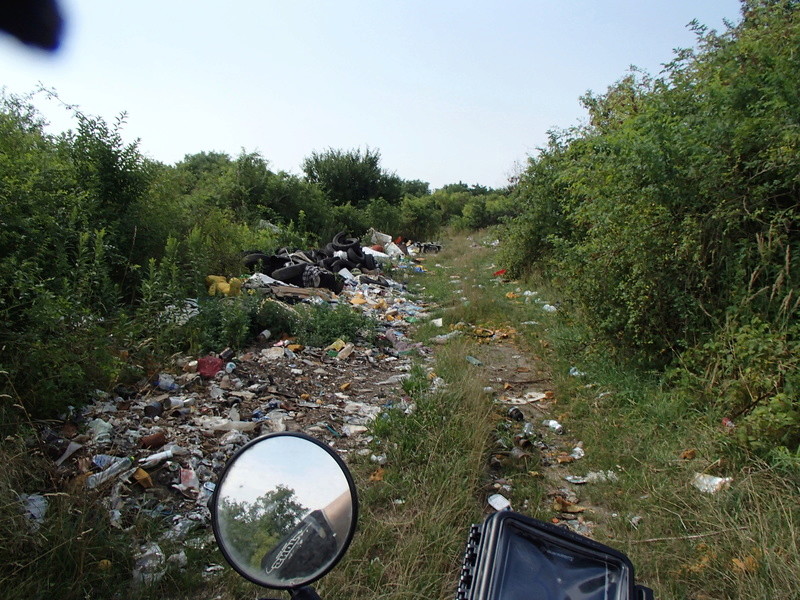 oh my dear Eastern Europe...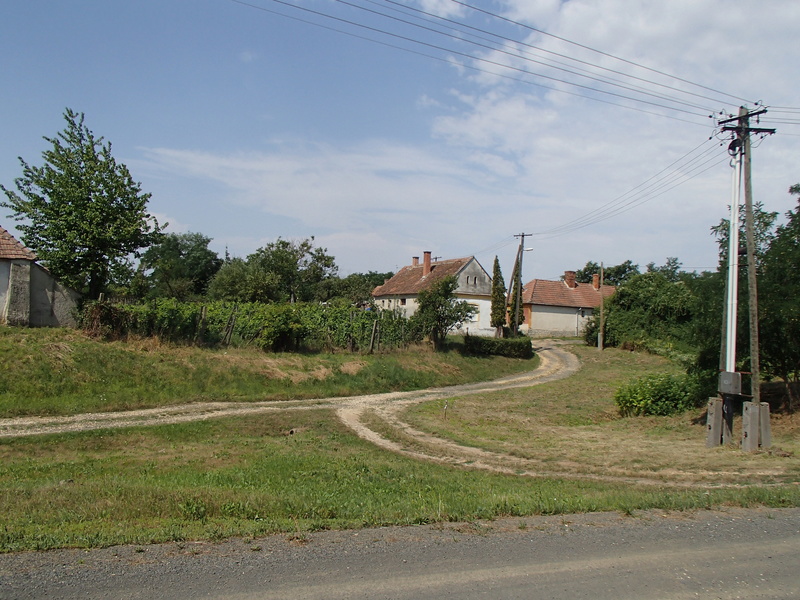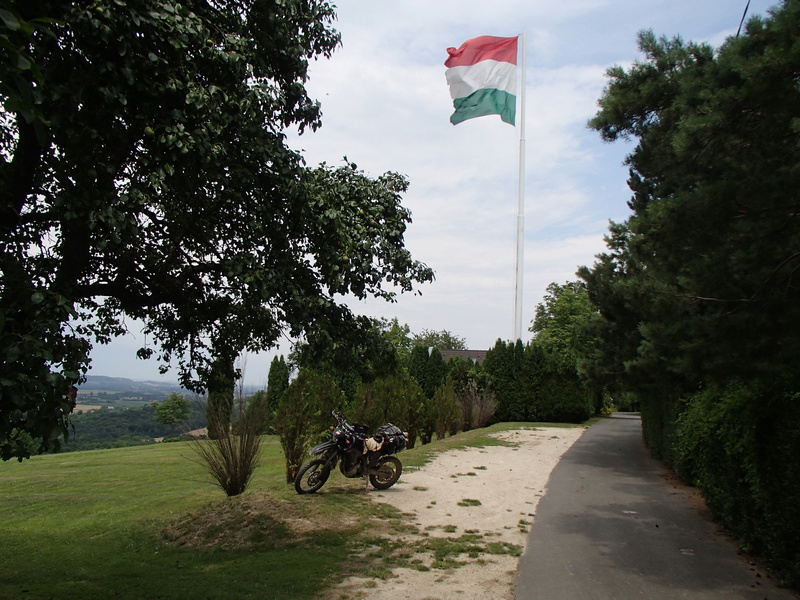 finally the rain caught up with me, but I caught up with a comfy place to eat!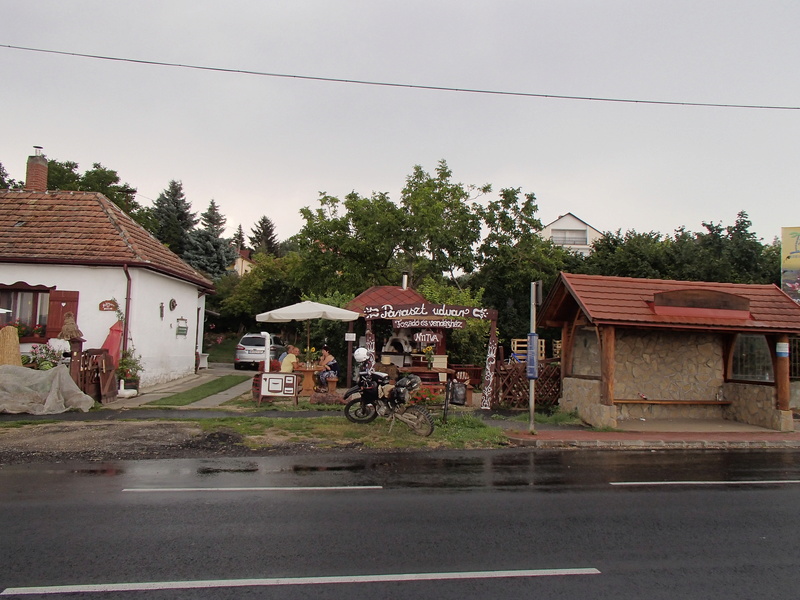 And the tour got its railway contents: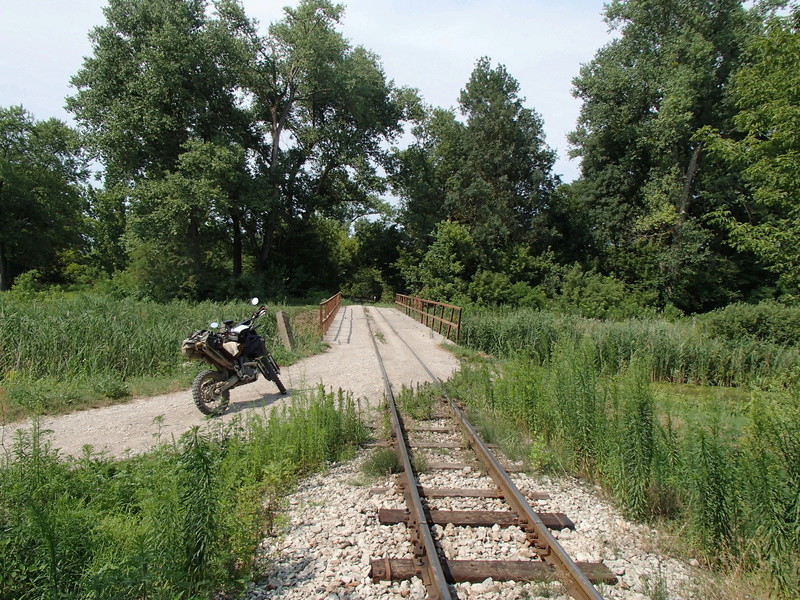 So, at least formally we have another railway bridge river crossing...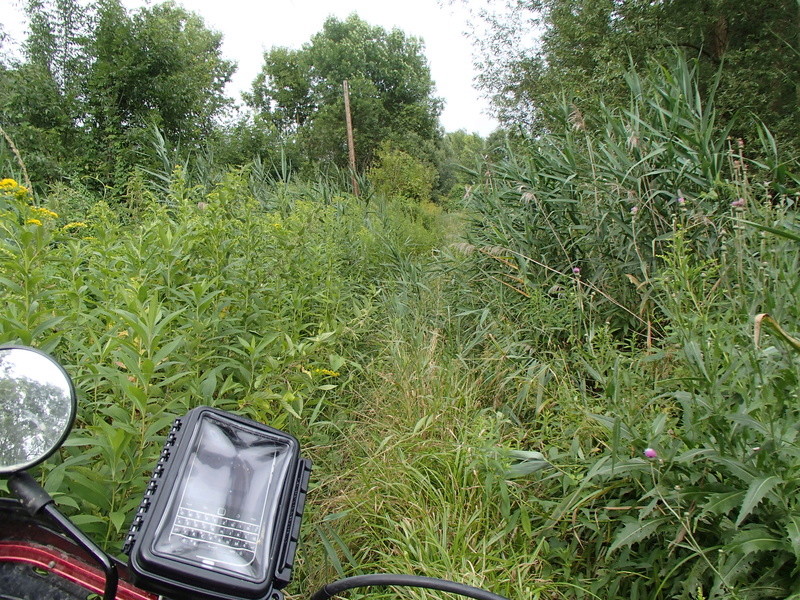 See! Phone dead. I can do this kind of stunts by myself, GPS... what a useless pos!

And more railway: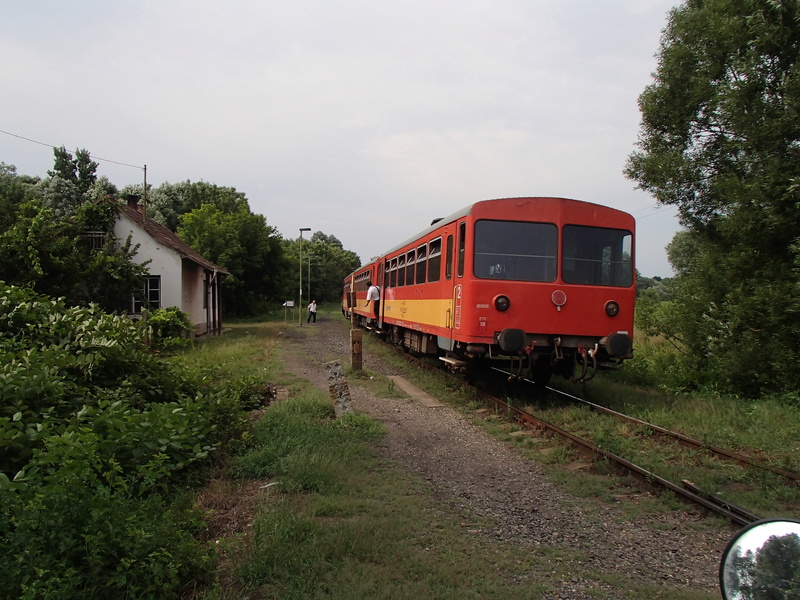 (those are plotted in paper maps hehe
)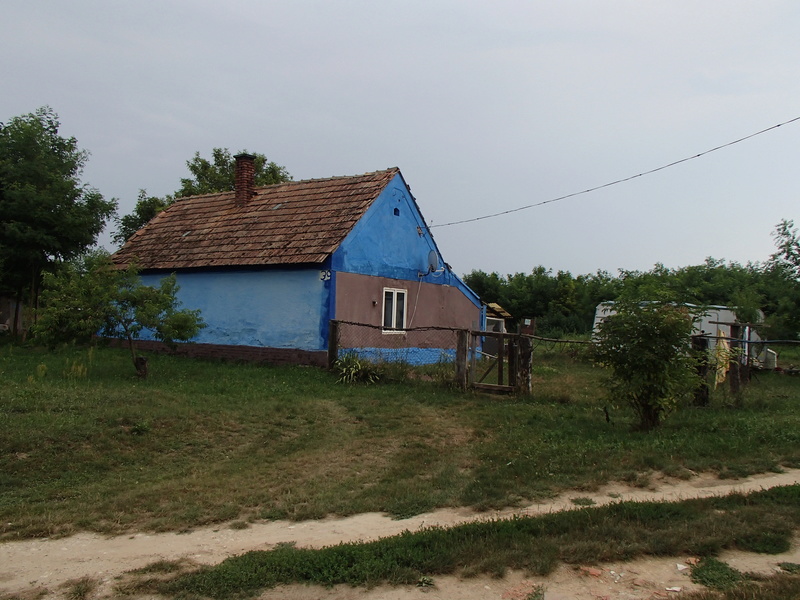 Gypsy house
Gypsy house + Gypsy car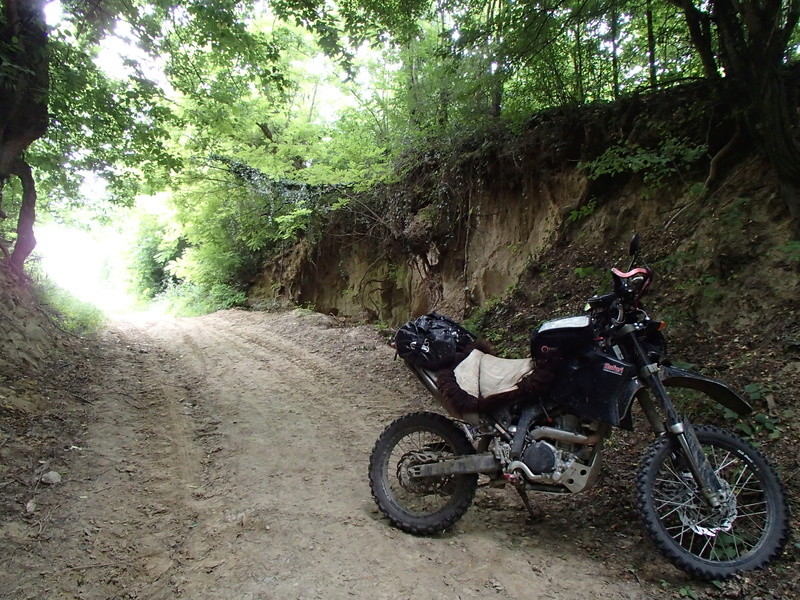 Gypsy road and Gypsy place to dig for building material for Gypsy house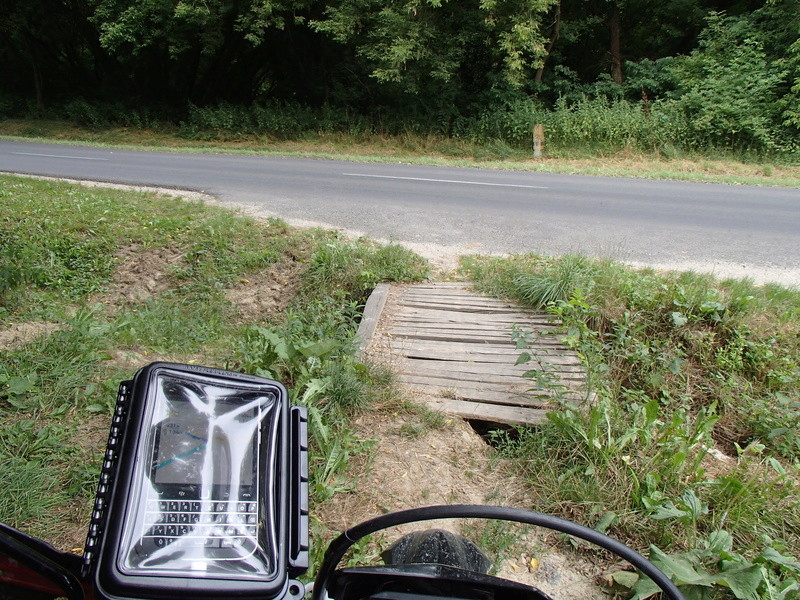 Gypsy highway junction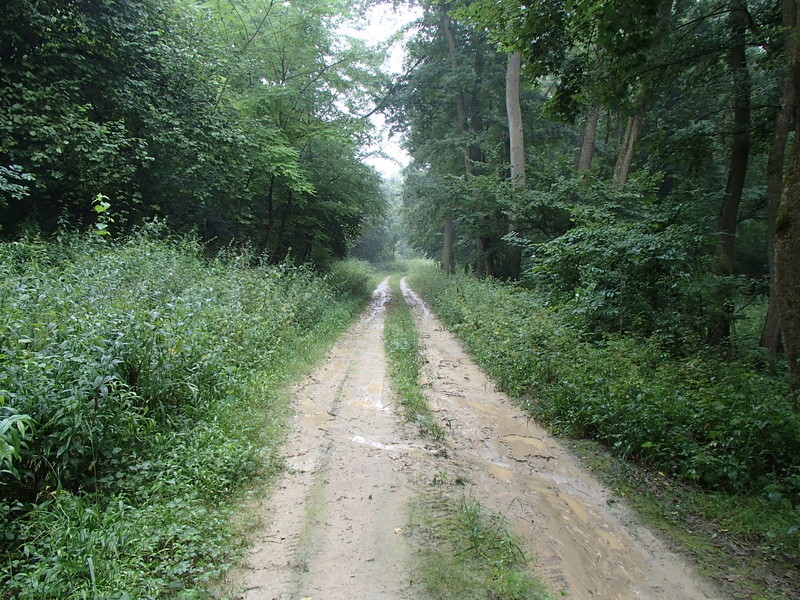 mud
more mud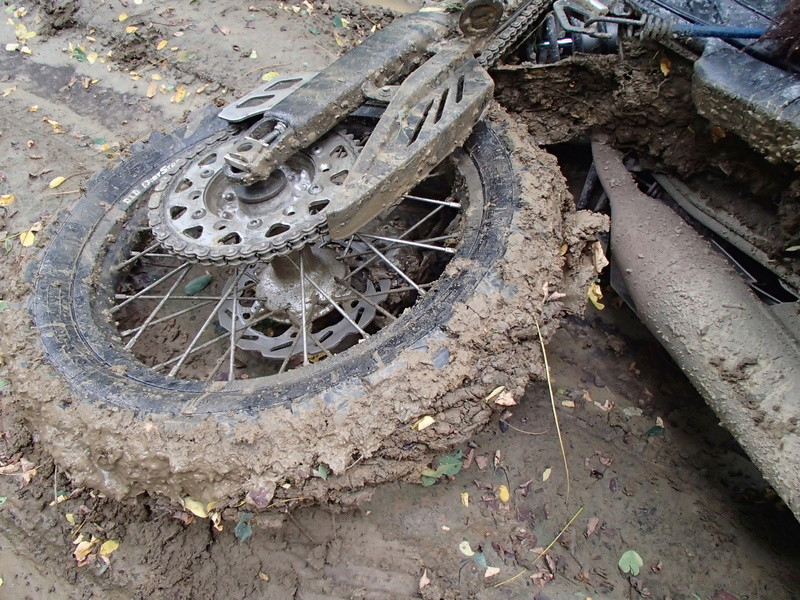 a little too much mud
Finally at lake Balaton back to civilization: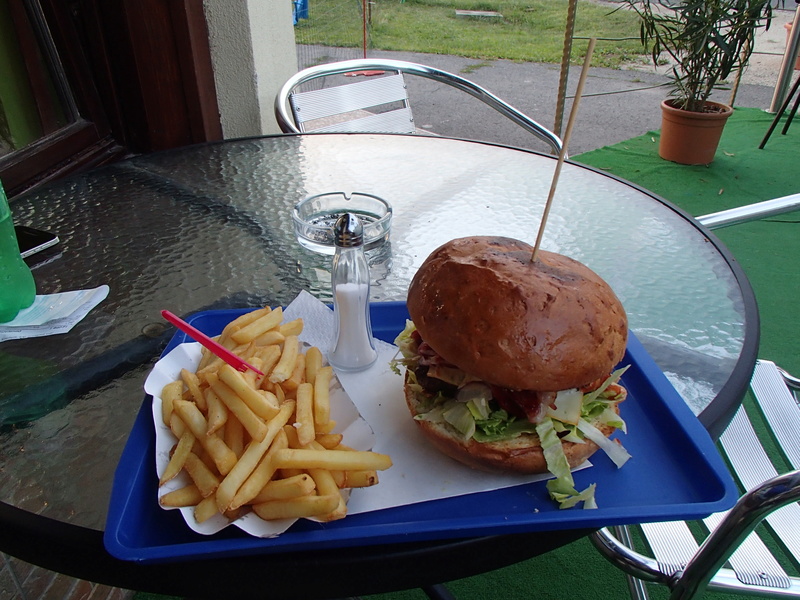 On that day I came across race management 7 times after the number plate fell off (I carried it in the duffle bag). The 7th time occured while I was eating that burger, with the bike parked in front of the restaurant. Imagine: 2 local (beach?) police on nice Schwinn police bicylcles walk across the road, past the bare back of my bike and enter the restaurant garden, where I was the only person clad in repsective armor. He walks past me into the restaurant to make orders. She (blonde, long legs) has an eye on the bikes outside. No complaint on my bike. Arsehole of mine, walks over to her, asks her whether I could have a picture of her nice Schwinn bike and possibly her, maybe Mrs. ?? Response :
 ...  RETREAT RETREAT!!! Too late I noticed she was busy talking on the phone, how could I even dare...
No discussions however about missing number plates..fine with me.
Next day we get this view on the horizon:
Lets close in:
Closer: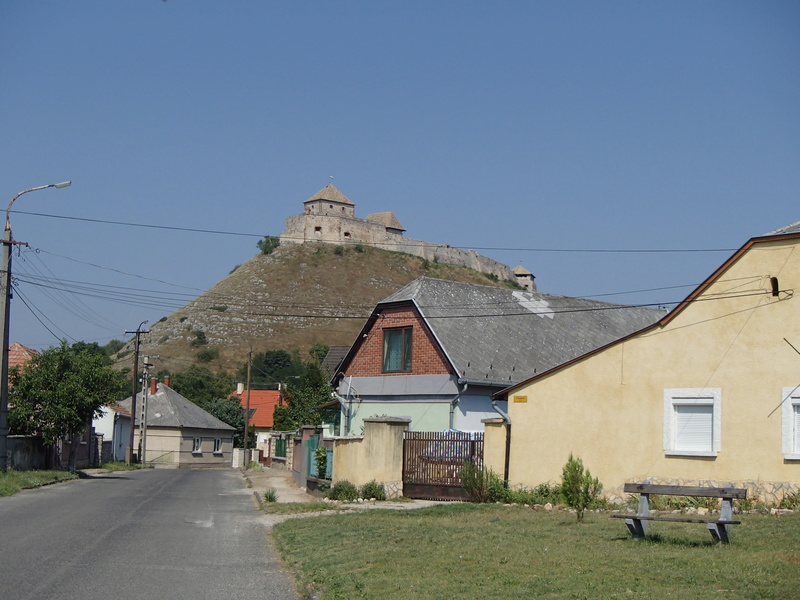 Even closer but we have to swap means of transport for the final approach: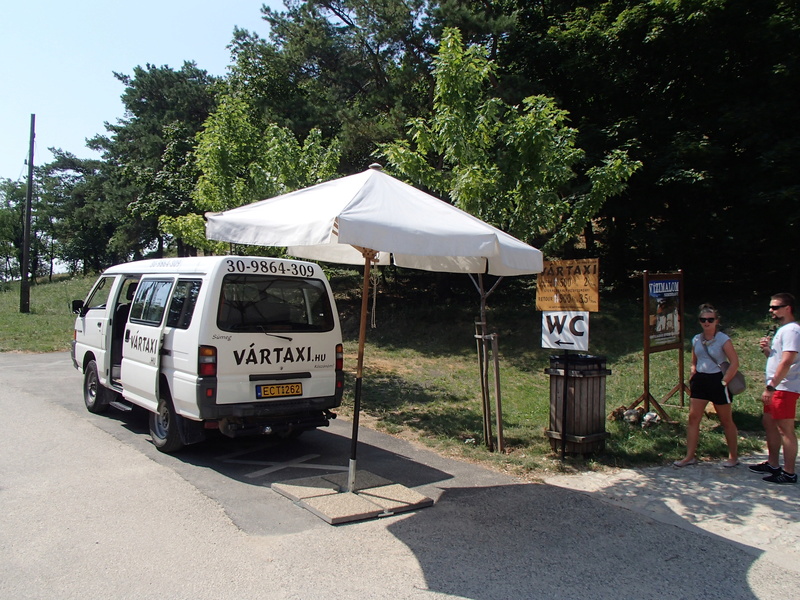 definition of steep (the minibus is 4WD):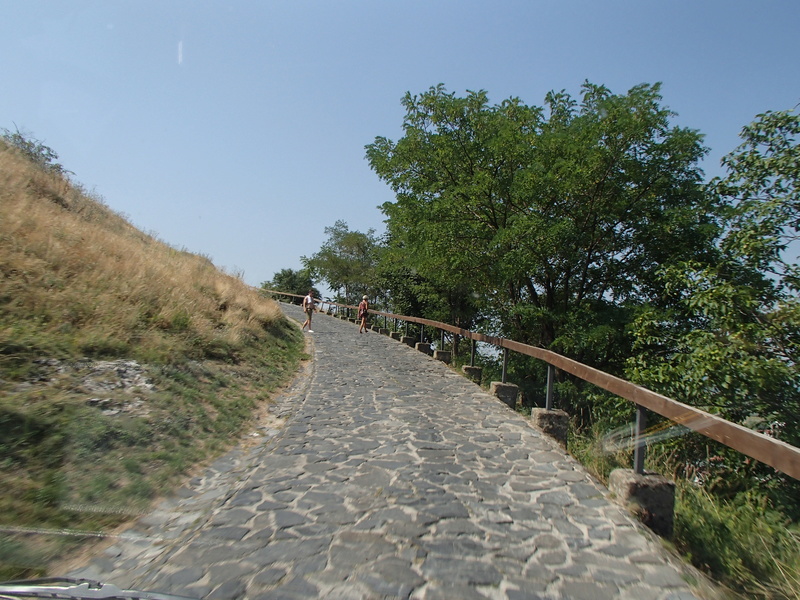 At the gate of Sumeg castle.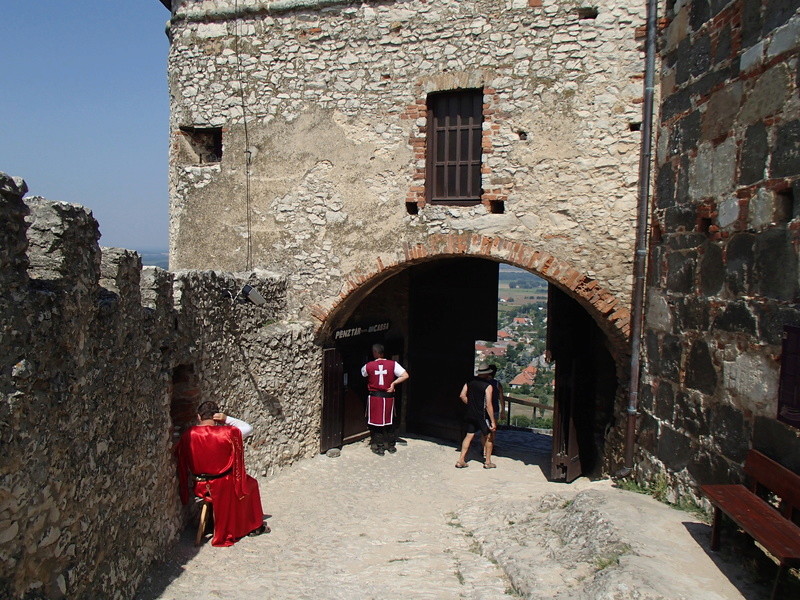 Lot to see here, I took so many pics I could post a separate topic only on this.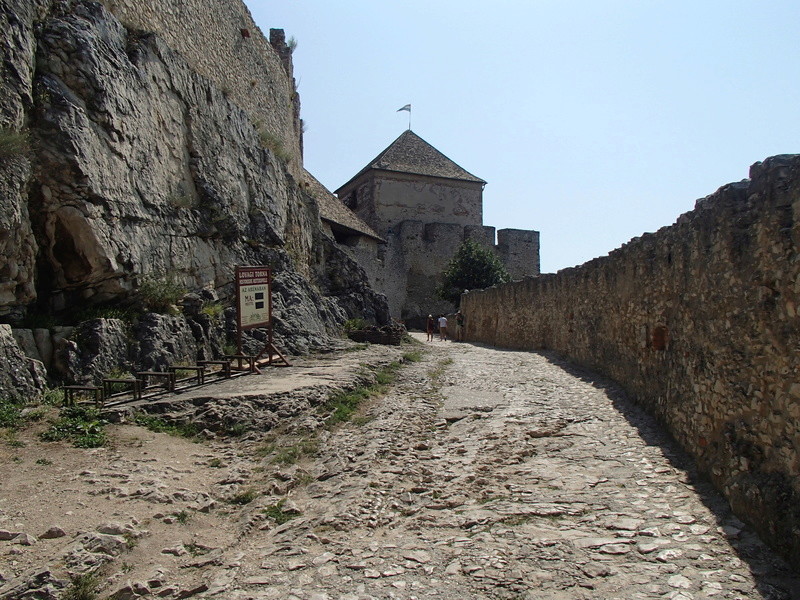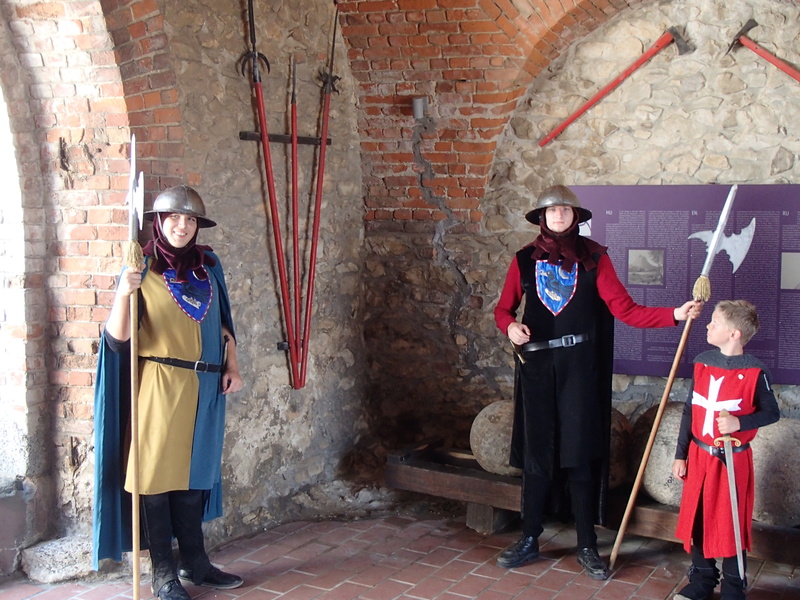 Finally some guys with understanding for the implications of wearing armor on a 95 F day...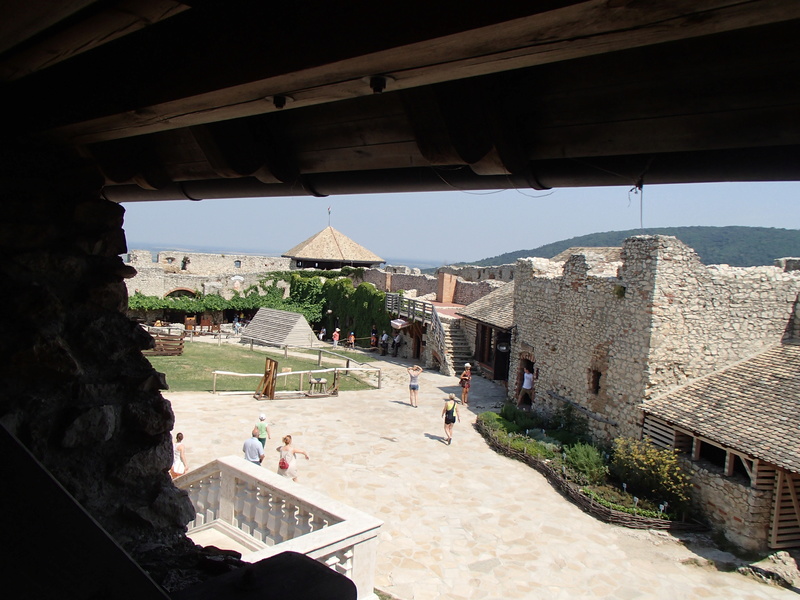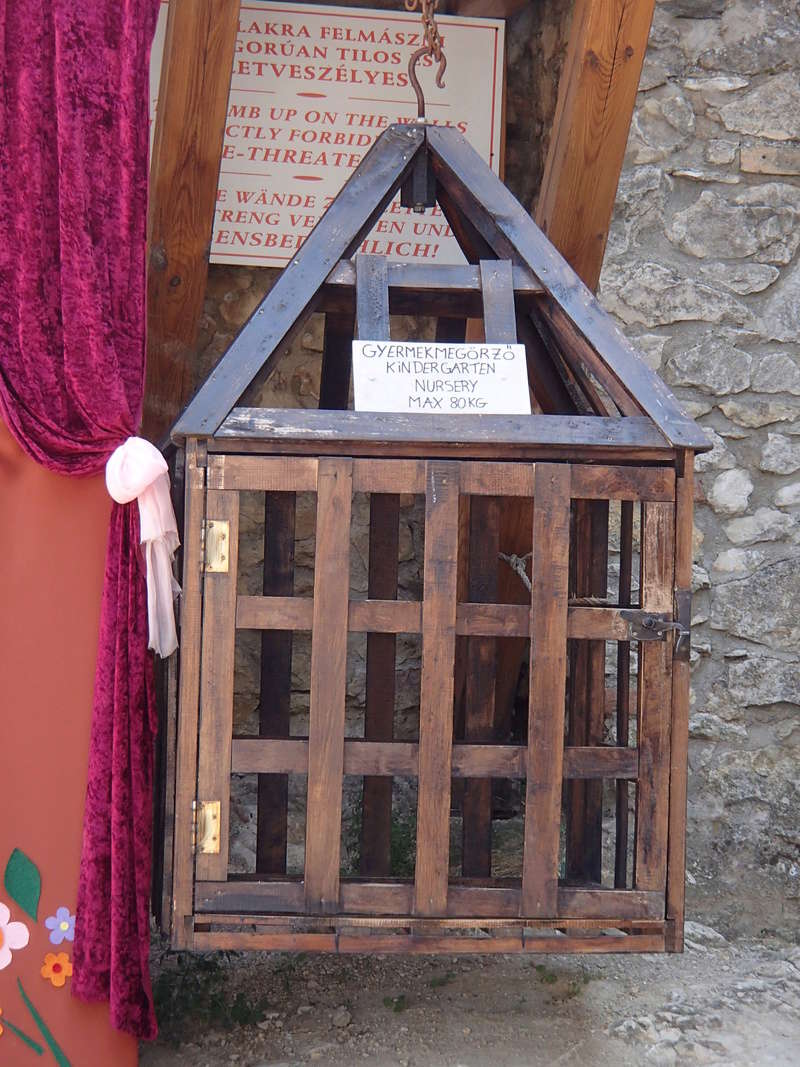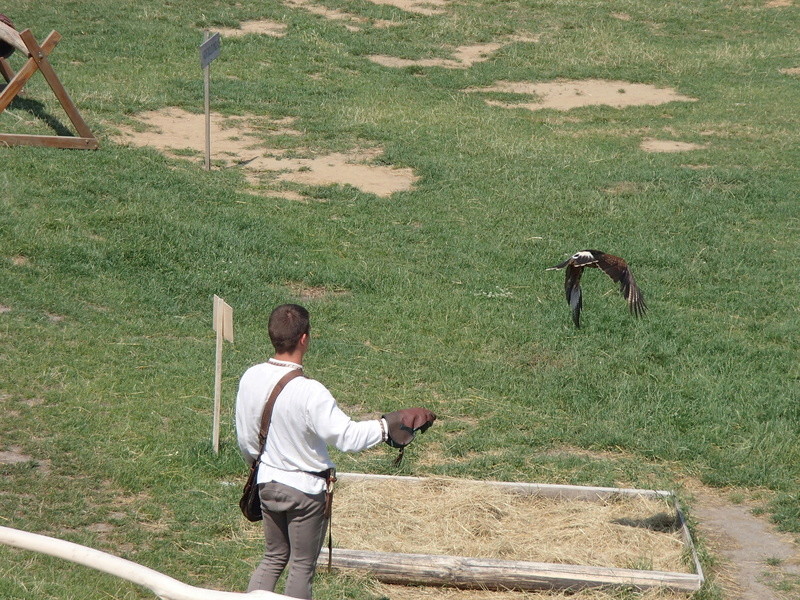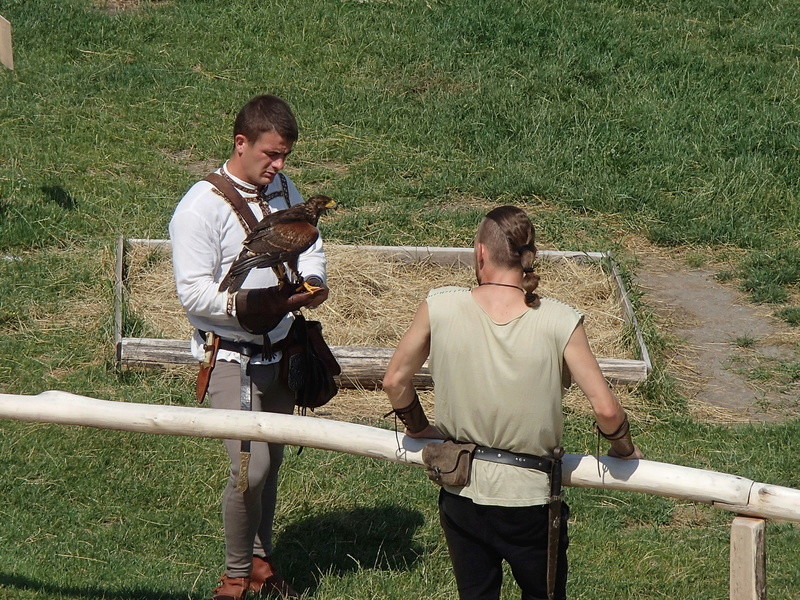 Got me a cool place to chill out with an ice coffee:
More views:
Witch hunt:
The Inquisitor!
50 shades of grey: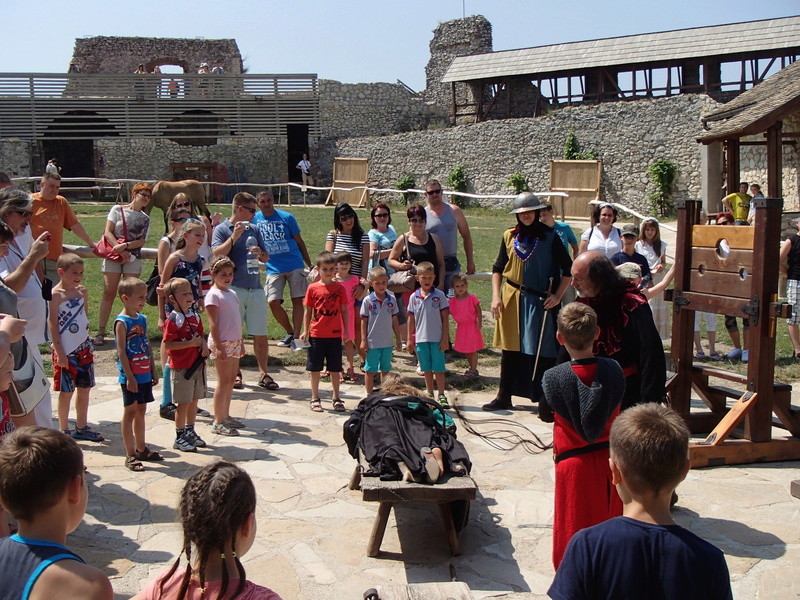 Screw it, there are more important things in live...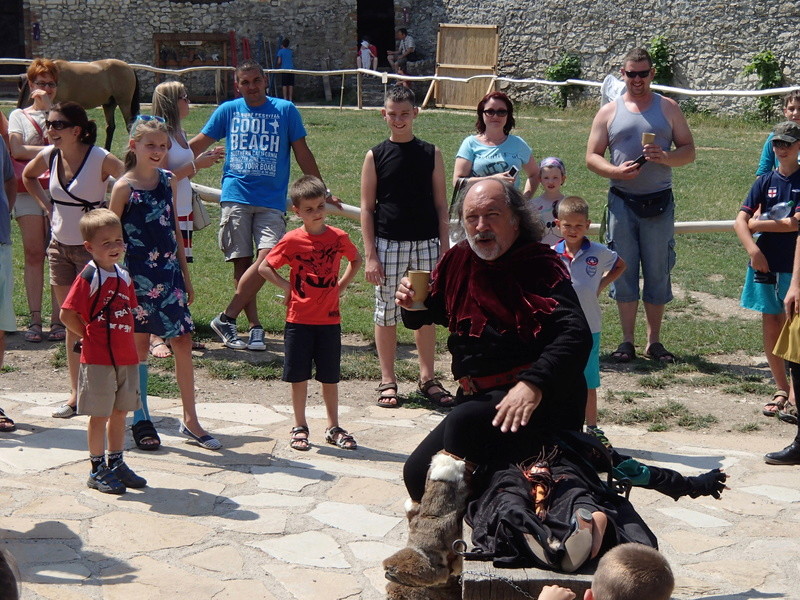 I went home from there pretty unspectacular. No further encounters with race management whatsoever. Not even on the 60 km in Lower Austria, which was actually my biggest concern.
Hope I did not bore you fellow WR riders with this little come back...