I currently have a 2010 wr250r with probably around $1000 of mods done to make the bike more capable but nothing internally to change the exceptional reliability of this bike. It has very low miles (900) and has been ridden easy. My sons have got more into motocross type riding and i want a bike i can ride with them(the wrr does it fine but they are getting on faster bikes and i think i might go back to a straight dirtbike for a few years until at least my oldest is 16 and can ride a dualsport).
it is a 2010(exact same bike as a new 2017 except stickers and of course price) that i bought from original owner who literally rode it once and decided he wanted a harley. It is in extemely good condition. Has pirelli mt43 trials type tires to give the best grip on and off road (and they last forever). Flatland skidplate and radiator braces. lowering link on rear(still have original link if desired). integrated rear led tail/turn signals and front led mini signals. fmf q4 muffler with spark arrestor. has bark busters with brush guards and internal grip heaters that work very well.
upgraded efi fuel pump and factory stator recall done. upgraded sealed battery. all unnecessary emissions items have been deleted with proper blockoff plates and electrical plugins so bike runs as it should.
overall this bike is probably the most fun i have had for a very long time and i am truly struggling with selling/trading but i think it is time. with the necessary upgrades that this already has(everything done to make the bike more capable without reducing reliability) and with low miles i think it is fair price $5000 located in snoqualmie wa 98065.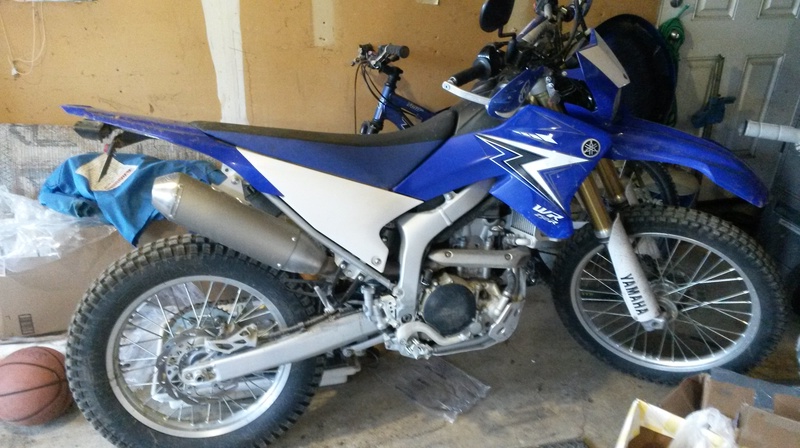 sorry i don't know why the picture is upside down i don't seem to be able to flip it.