Looking through all available sources, everyone seems to agree that the spring rate of the stock shock is 7.7 kg/mm. That is also the value the Race Tech chart displays for the 2008 and 2009 WRR: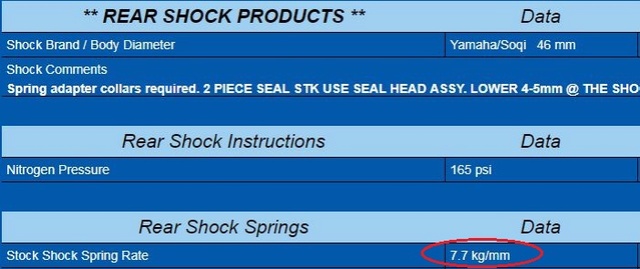 But for 2010 and beyond, Race Tech is showing that the stock spring rate is 8.2 kg/mm: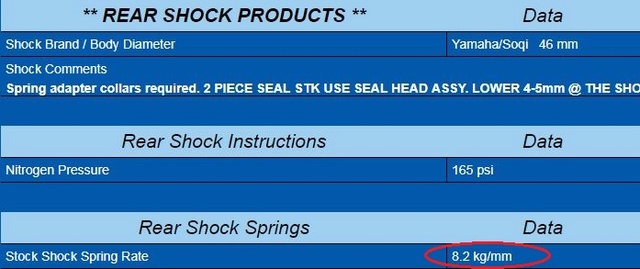 Has anyone encountered this before? I cannot find any other sources to corroborate this information.