Life has been dull since I stopped riding at the end of the summer... and now... Well, I've brought the WR back to life for all year riding in AK.
Step 1 - Buy 1,000 Studs and a fresh motocross front...
Step 2 - Draw some blood to complete the product - Roughly 890 Studs later, 150 in the front...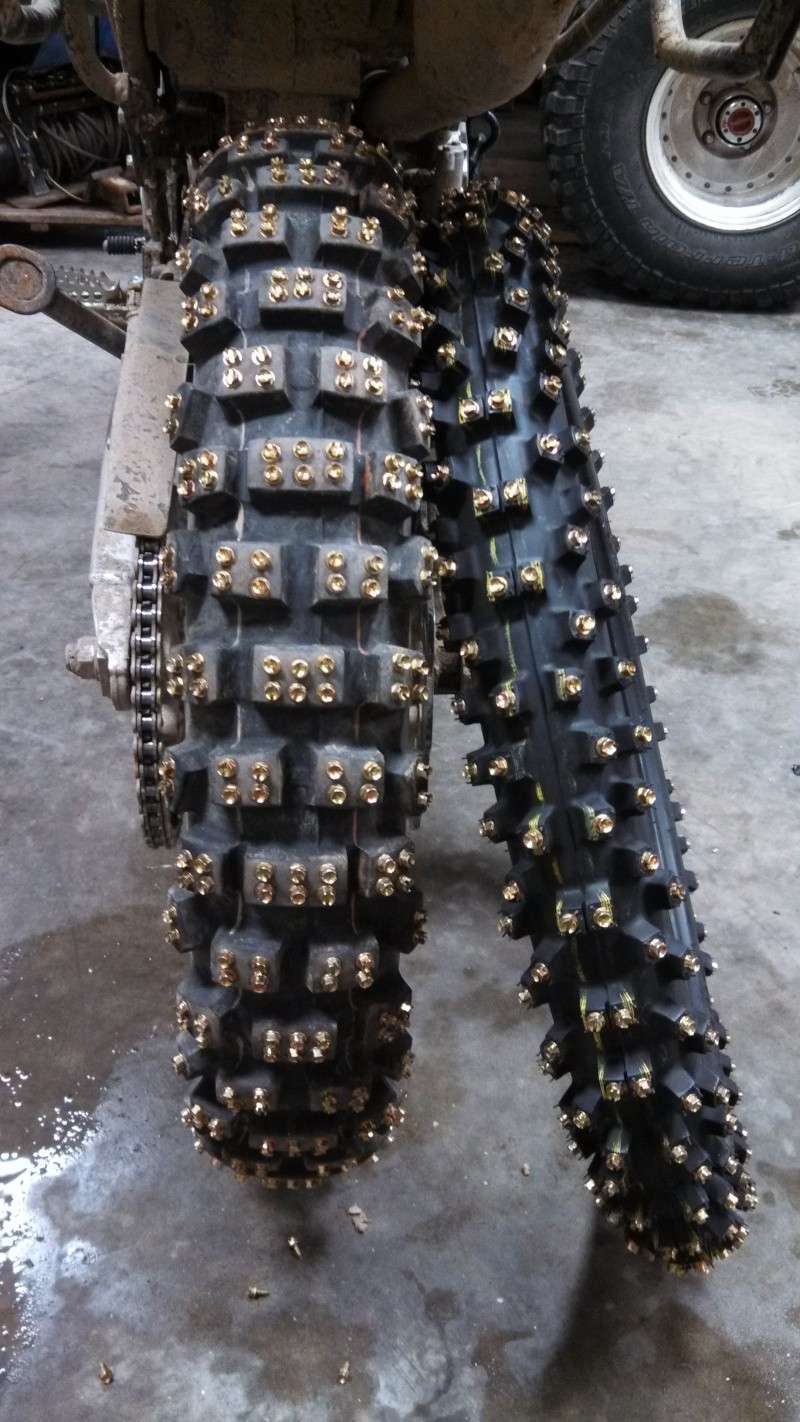 Step 3 - Prosper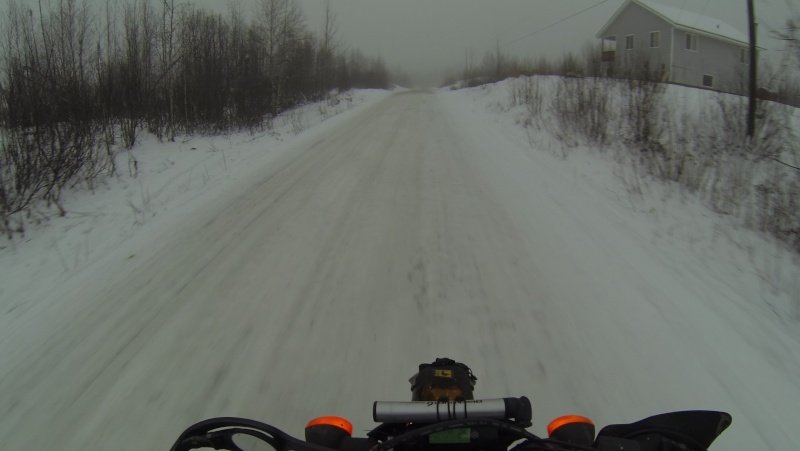 Alright there's the prep from last weekend. Now for a moment in time from today's ride, the 3rd & 4th time I've taken this mama jamma out...
I live around Big Lake, AK. Did 20 miles in the morning exploring and revisiting then another 25 miles latter in the afternoon.
The trails that 'gave me trouble' in the summer with the swamp and tundra... no problemo in the winter cruise 30mph right across the frozen mud and tundra without a second though compared to - uhmm... this is some technical stuff I should plan my route across this and watch out for that 4 foot deep mud hole in front of me...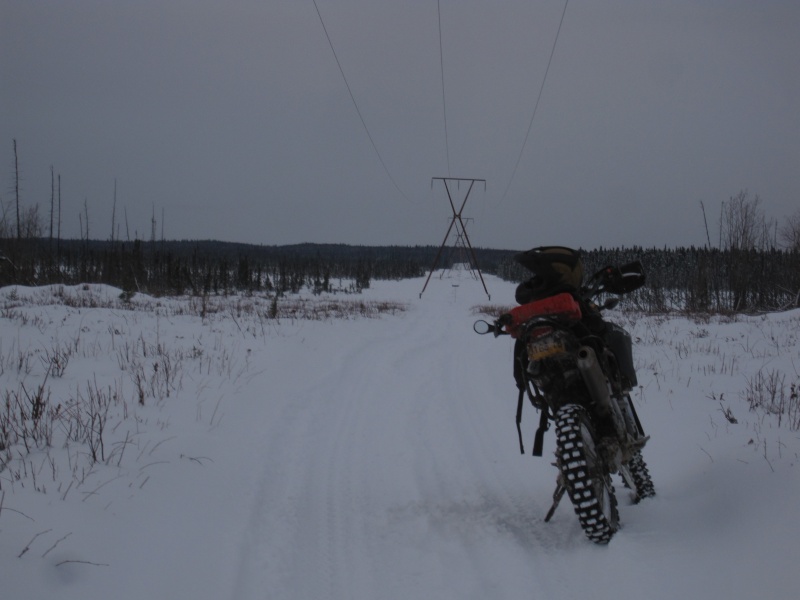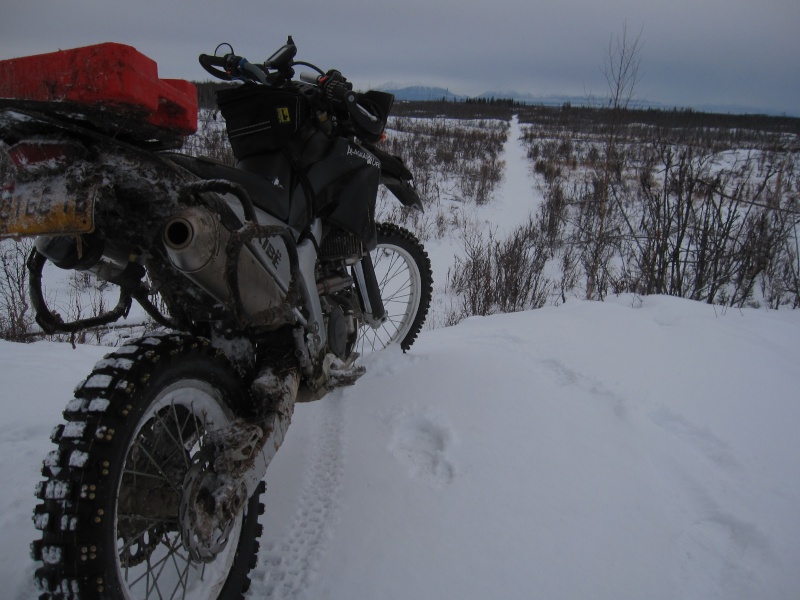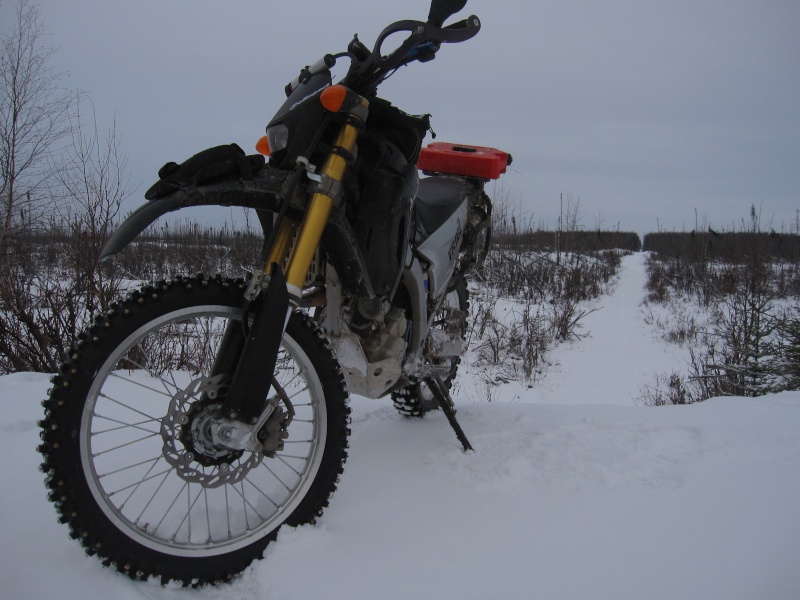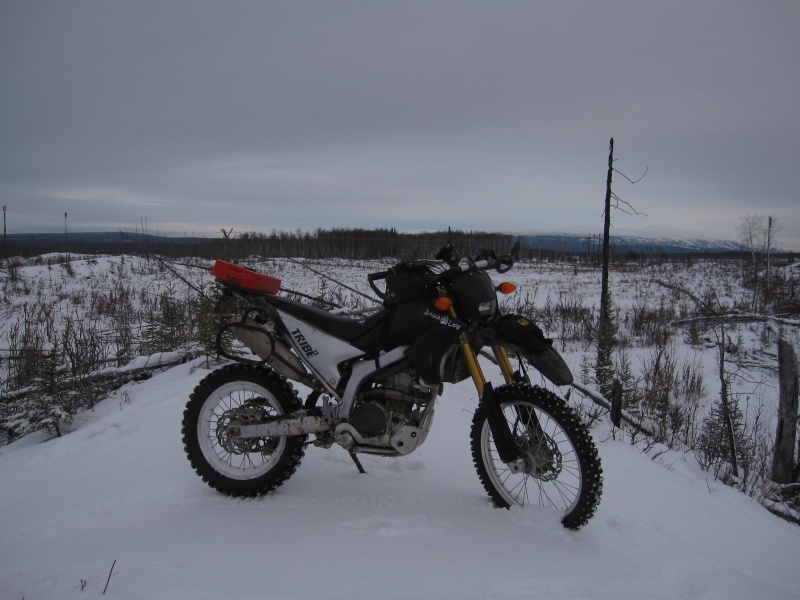 I studded the tires with no expectation besides - Well, let's see how it'll do... I actually feel damned comfortable cruising down the backroads (~30-40mph) I've probably hit 45+ not quite sure since I've got a 48 tooth rear and haven't fixed the speedo.  It's more a feeling of - hmmm... how hard do I want to hit the ground if I go down... I wanna find a Trooper and ask him if they could do anything if I'm cruising around insured on the roads- cause you know it's street legal - maybe not smart but - Hey, seems legit to me I ride all summer on the roads.... lol
Riding on the trails - It can be a handful but 85% it does extremely well. You know how rutts & odd angles for a motorcycle handles when its wet out - you never know when you'll come across those. The rutts that a snowmachine's track/skis leave can be hazardous. On one section today after the people riding sleds finally got out of bed then tracked up the trail - I was cruising then could not keep the bike straight. It was like the front/rear were in different rutts going sideways, never ate it but very troublesome shooting back and forth trying to stay on the trail.
Riding on the ice road on Big Lake - snzit, just like the road - I can HAUL down that... just have to watch for the 90 degree turns in the road with the snow burms lining the road. But riding off the ice road on the lake, you got old tracks going everywhere - basically a crosshatch pattern...  had to be careful dealing with those. Nonetheless if you live in an area with snow that allows some freedom to do what you want go get some studs...
The biggest problem I've encountered has been my goggles fogging up. Summertime I ride with an Icon Variant setup like ++AB's with the gopro... rode today without the visor with Motocross single lens goggles... I think I'll be better off tomorrow with my MX helmet and the snowmachine dual lens goggles I just picked up - The only reason I didn't ride the entire day (the few hours the suns out) was cause my goggles were fogging... I rode about 4 hours today - tomorrow there is 5.5 hours of sun light - I will be out ALL fricken day living it up...